Matt & Steph's Botanical Garden Wedding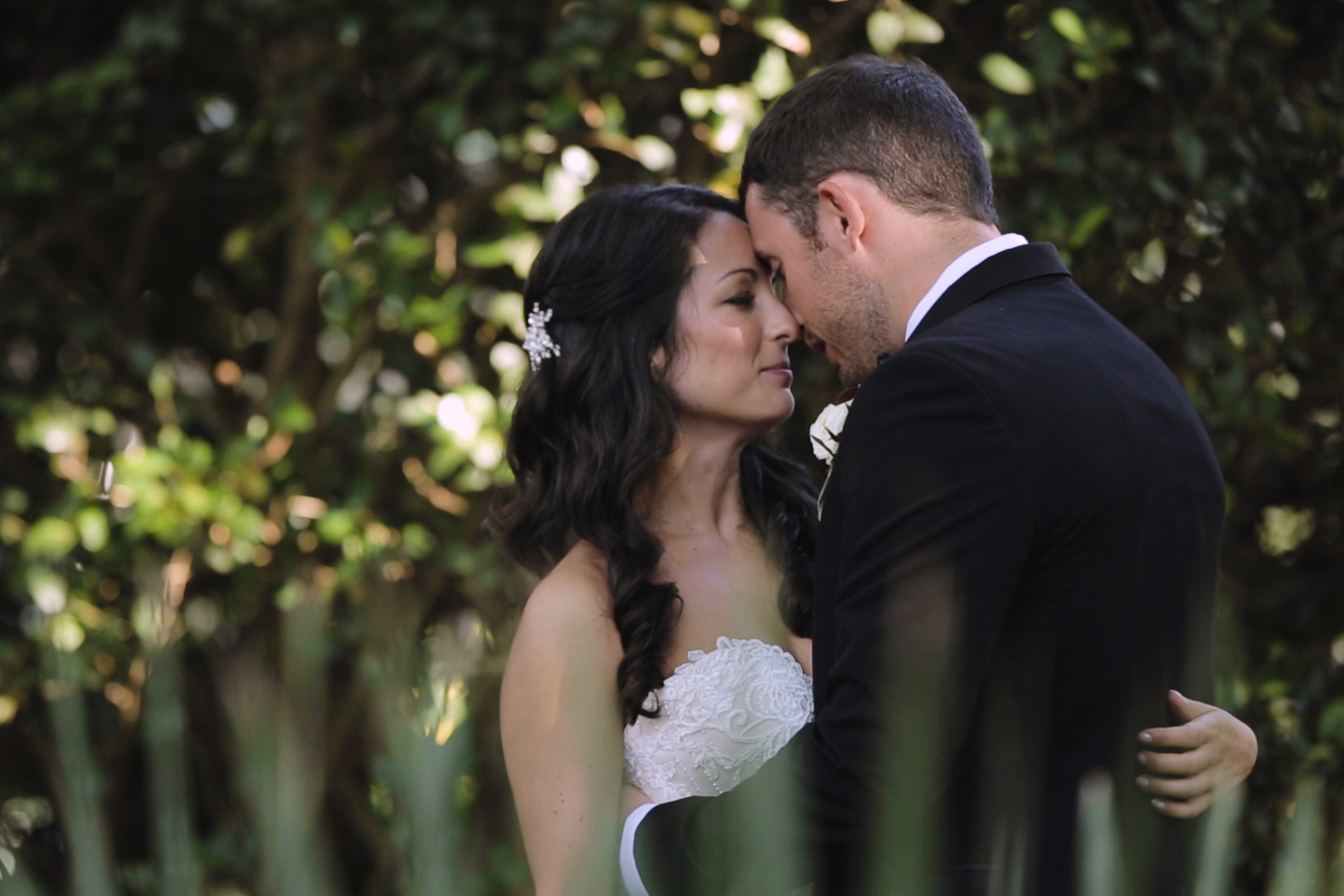 Matt and Steph complement each other perfectly. The two are witty as heck and always bring out the laughter in one another. So it makes sense that all of their friends and family would be just as amazing to meet and document at their wedding. Guests flew in from all over the world, from Austrailia to England, to take part in their beautiful day, which really proved how strong the relationships were among this hilarious, close-knit crew. It was hard to say who "won the prize" that night; everyone was drinking and busting moves on the dance floor thanks to the stellar performance of The 12 South Band from Nashville, Tennessee. But John, the best man, couldn't have been more right; the true winners were Matt and Steph.
Steph was stunning in her gorgeous, hip-hugging lace gown, and Matt looked more dapper than ever in his dashing tux. Such a beautiful couple! I wish these two endless happiness together as they take on more adventures all over the world and work toward building their epic family of 6+. Haha!
Cake: The WOW Factor Cakes
Catering: Best Impressions Caterers
Engagement Venue: Front Porch Sunday Market
Event Coordinator: Lauren Pressley, Southern Savvy Events
Flowers: Springvine Design
Hotel: The Westin
Hair: Glow Beauty
Make Up: Catie Starr Makeup
Music Emcee: Split Second Sound
Live Music Entertainment: The 12 South Band
Photography: Lauren Friday Photography
Transportation: Rose Chauffeured Transportation
Welcome Reception Venue: Sugar Creek Brewery
Wedding/Reception Venue: Daniel Stowe Botanical Garden