Steve & John's Midtown Park Wedding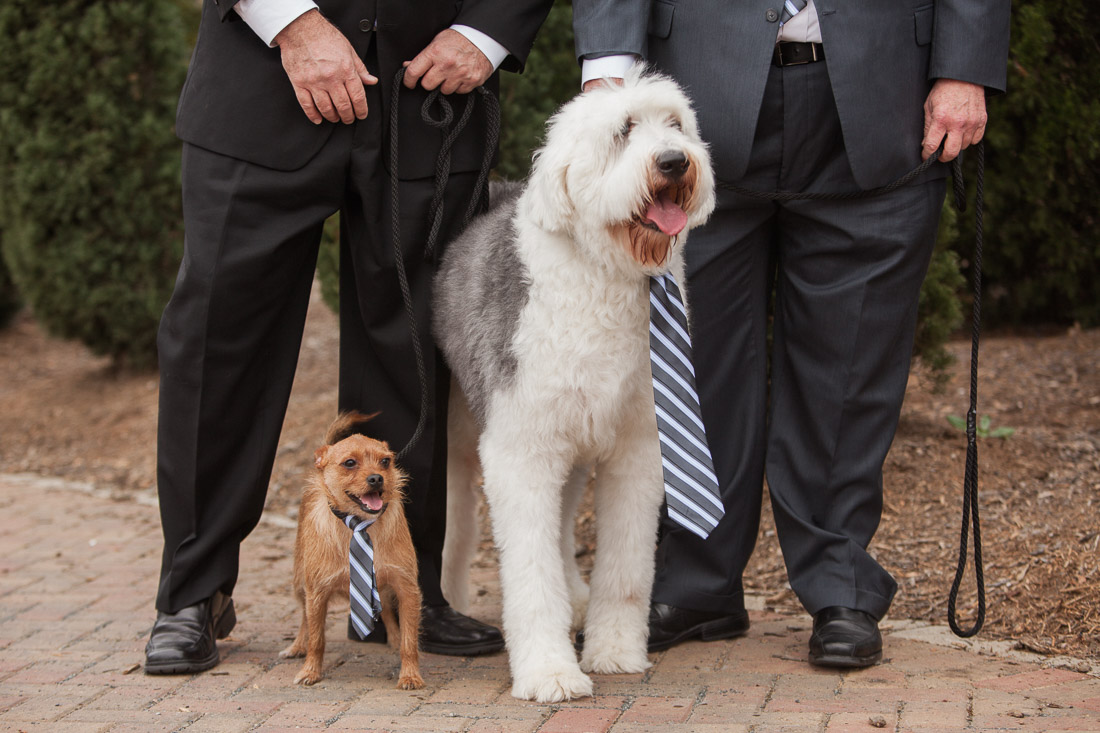 I met Steve through a wonderful mutual friend, Genie Hufham. He helped Genie with redesigning her new business website, which featured a blog post I created about her city walking tours. I was so happy to get an inquiry from Steve about a last-minute wedding that he and his partner, John, decided to hold at the Little Sugar Creek Greenway in Midtown Park, Charlotte. I was so excited for them, and so thrilled to have the opportunity to document my first gay wedding! These two have been together 27 years and committed themselves to each other long before the Supreme Court legalized same sex marriage. They're the definition of true love, and I was just smitten with them from the start.
Steve and John held an incredibly humble, short wedding amongst close friends and family on an unusually warm November day (71 degrees!). Their pups were there too, dressed to the nines! So honored to have been a part of such a touching ceremony and to have captured the beauty and love of that day.