Katy & Mike's Ranch Wedding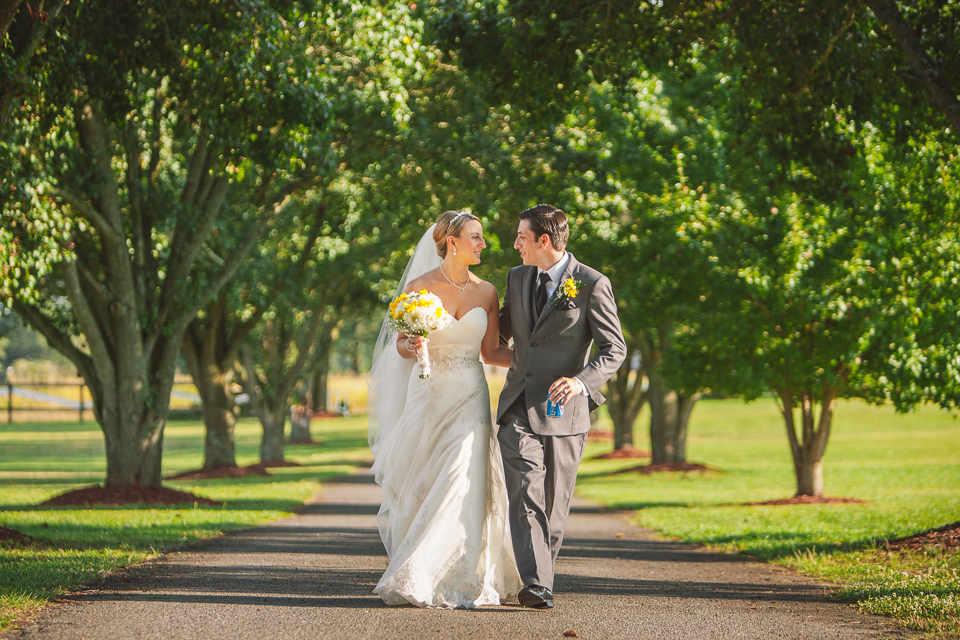 I met Katy at Queens University during a photo assignment and was so excited when she reached out to me about photographing her wedding in June. Katy rocks, and I knew her carefree, humble personality would shine through in all the details of her wedding. Katy and Mike got married at The Coker Ranch in Lancaster, SC. The drive down from Charlotte through these small towns was amazing. The corn fields were in full form around every corner, and the sun looked magnificent as it peered through their leaves. It took all my effort not pull over and take some photos.
The Coker Ranch was a beautiful setting for Katy and Mike's rustic-style wedding. The day started off perfect – everyone was on time, the bridesmaids and groomsmen were laughing and Katy and Mike looked fantastic. But it seems like mother nature always likes to add a little flavor to a wedding day – a huge thunderhead was rolling right toward the ranch, just minutes before the ceremony was to start. But, just like every other rainy wedding day I've photographed, a small miracle happened – the clouds lift and the evening light becomes magical. Plus, the temperature dropped a few degrees! Woo hoo!
The rest of the night was wonderful. Lots of laughing and dancing and silliness, topped off with a fantastic fireworks display. Perfect.
Katy and Mike are so wonderful together. You can see it in their eyes and expressions when they look at each other. I'm so happy I was able to be a part of their amazing day. Enjoy this small collection of my favorite photos from their wedding.
Cheers, Katy & Mike!